BRAND IDENTITY / WEBDESIGN / E-NEWS / POSTERS / SOCIAL CONTENT
Since 1985 the SnowCamp for the students. Winter sports: active, cool and tough. The teachers; green. The ingredients for a cool new identity. The website the to-go-to place for all information. The email newsletters ensure that the SnowCamp is immediately brought to the attention.

The dual target group a great communication challenge. It should appeal to the students ánd to their parents. They ultimately decide whether their child will go along. Sometimes a bit scary; your seventh grader only to Austria. What does such a week look like? Where do they sleep? What kind of winter sports area is it?
Everything's fine, mom!
The slogan of the snow camp. The stay-at-home parents can follow the week via the daily Instagram report. With great success. It is really appreciated by the parents. The messages reach between 60 and 80% of the followers. The videos and a lot of images give the impression of such a great week.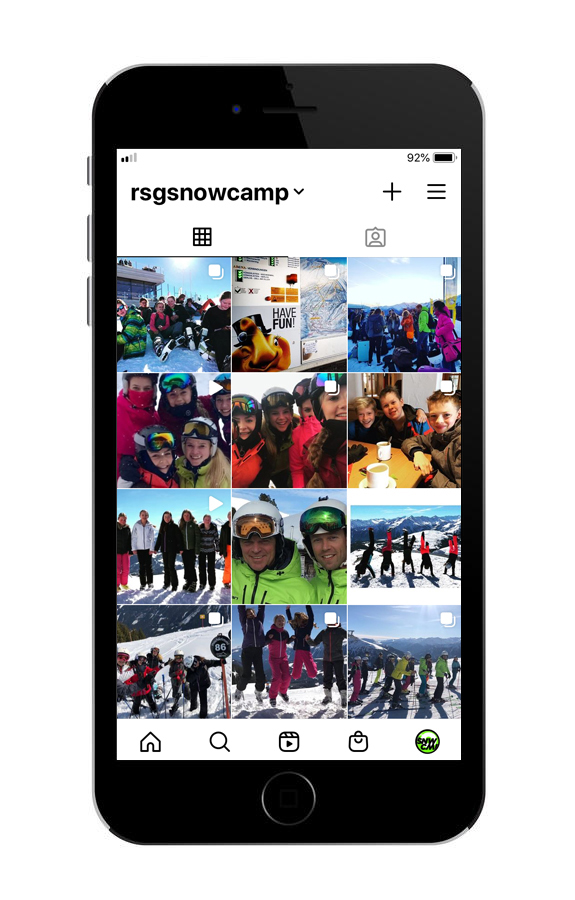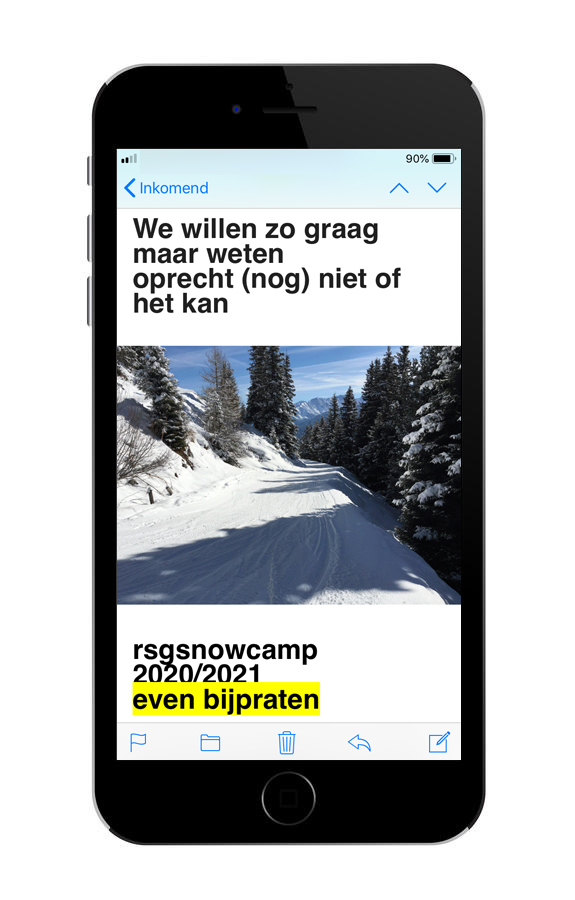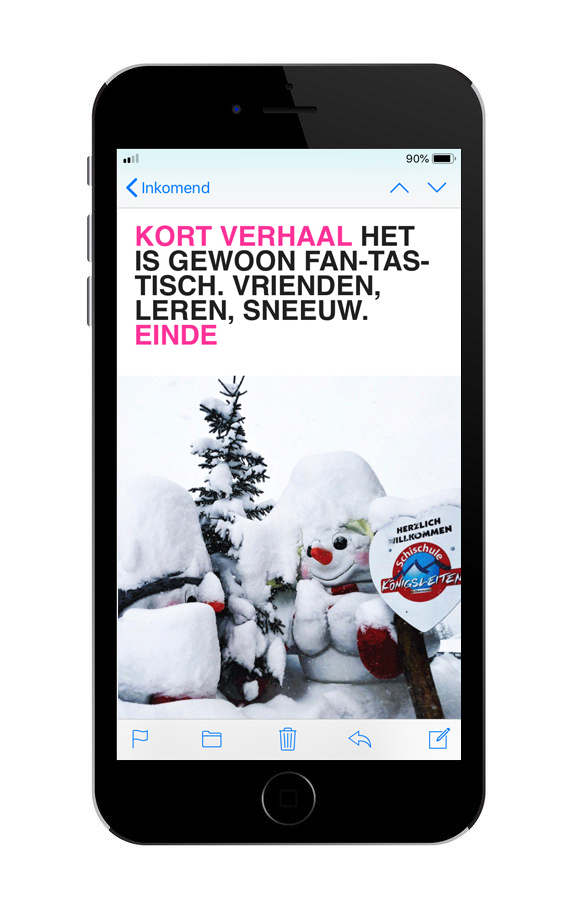 E-news
The digital newsletters are the most important tool to inform the 'parents' target group about the various introductory moments. Newsletters with a lot of variation so that the various information always arrives fresh. The use of images in the newsletters takes into account the difference between lower and upper secondary students.
Live pre-gettogethers
In addition, information evenings and introductory evenings are organized at Snowworld Amsterdam. All organized to ensure a safe and brilliant snowsportweek. Posters and flyers directly distributed at the school.