CLARIFY THE STORY / INFOGRAPHIC
A clear roadmap at a glance
From ten A4 pages of text to a clear road map. Heliomare Appropriate Education Advice supports and guides pupils and students with additional support questions in the PO-VO-MBO aimed at strengthening the pupil or student, teachers and teams for Appropriate Education. The map makes it clear at a glance the possibilities and knowledge of this suitable education, and where the expertise of Heliomare can be deployed.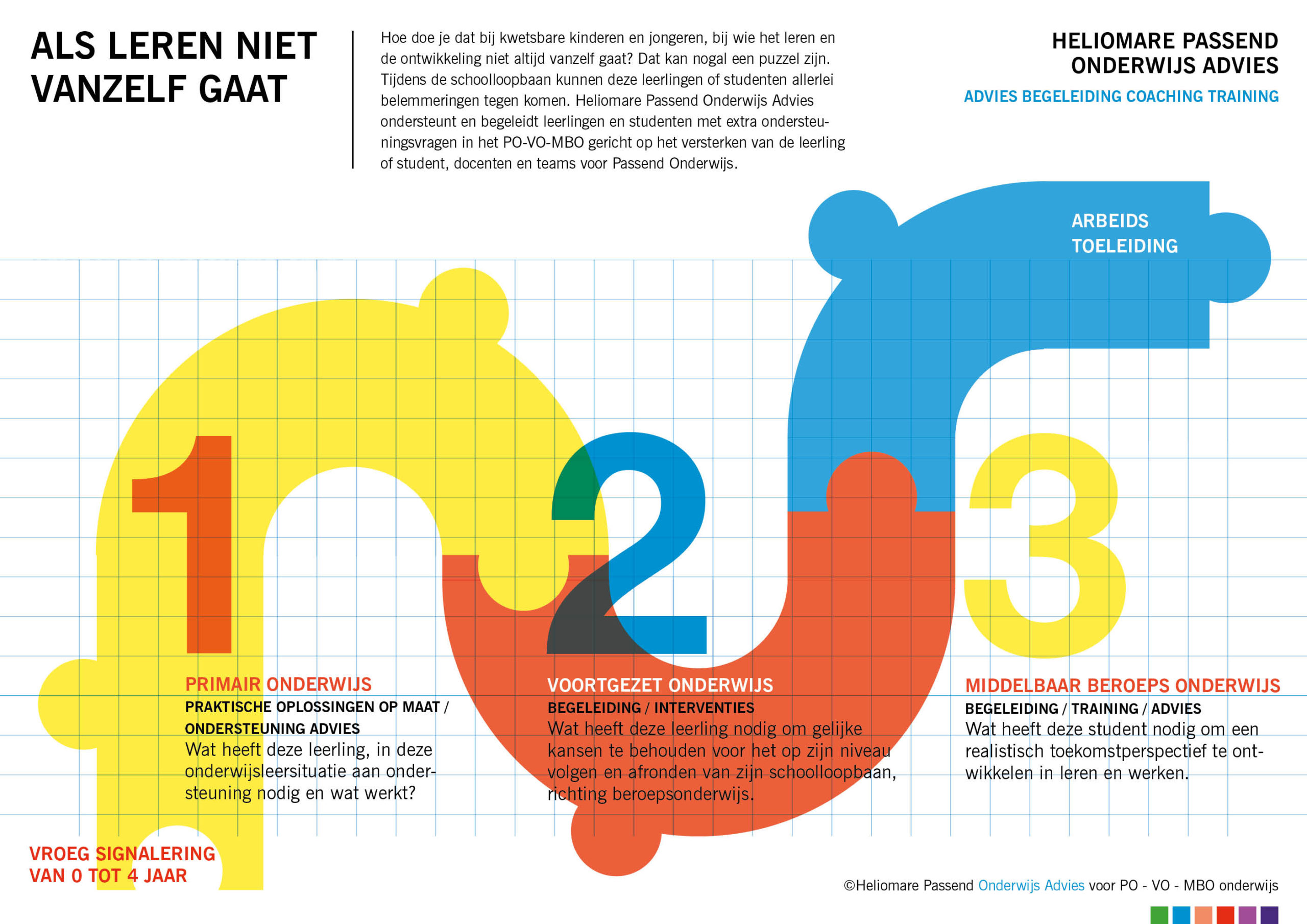 The child is at the wheel
An important starting point in the approach of Heliomare is that the child is at the wheel. The result of the design is a clear path. The path the student takes. This is not a straight path. The strength of Heliomare Education lies in being able to flexibly solve all the possible obstacles that these students may encounter. So that these students can ultimately participate in society at their own level.