ONLINE MAGAZINE / CONCEPT / IDENTITY / EDITOR OF IMAGES
doen / heliomare special education



The online magazine for Appropriate Education in the PO.VO.MBO. Doen is the online place where the expertise of Heliomare Appropriate Education Advice can shine. Doen offers a listening ear and a look behind the scenes.

Connecting stories in one place
Doen tells stories. Stories from people from Heliomare, stories from vulnerable students, from parents and from people from education and care. Stories that connect. Stories that express hope, decisiveness and confidence.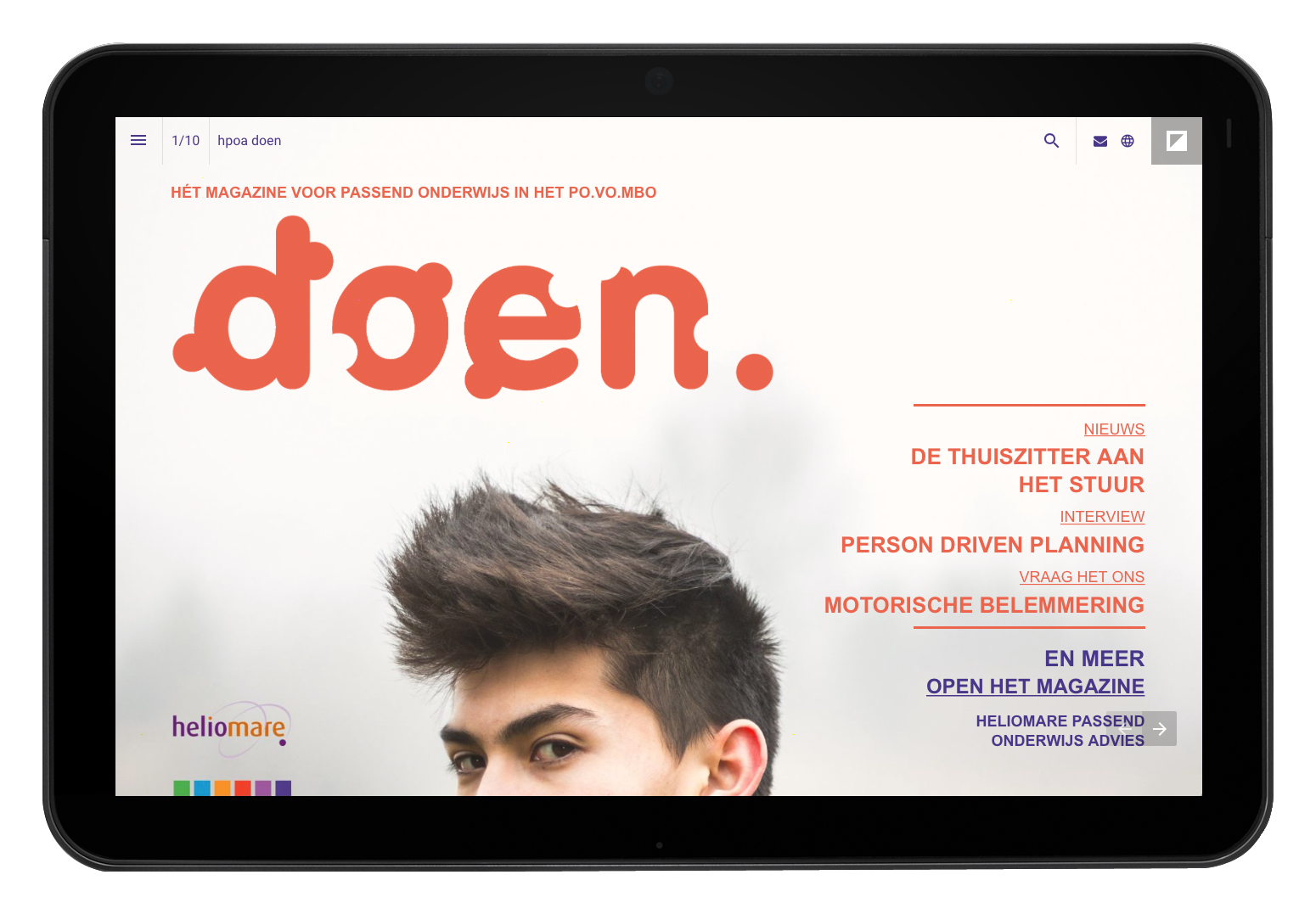 A peek behind the scenes
Doen is positive. Even if the solutions are not obvious. Because we do it together. Together who make movement and map out a course for the school career of a pupil for whom learning does not come naturally. That we put together that puzzle and ensure that a student, despite the obstacles that exist, finds the (resilience) strength to develop into an autonomous, happy and strong personality, that is what we are all about.
Measurable content
The viewing figures of the first editions are impressive. The magazine url is often shared, the articles read well. A nice insight for the following editions.