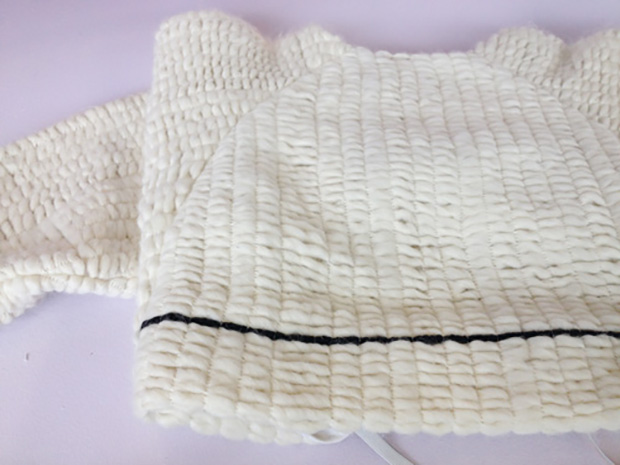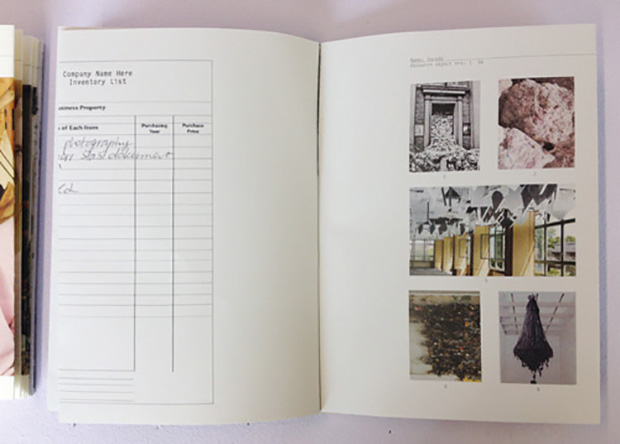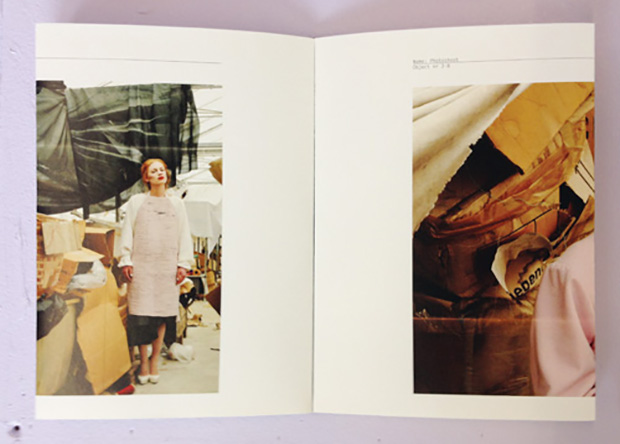 Totally up my alley is the work of Verena Michels, shown at the Gerrit Rietveld Academy Graduation Show. Just fell head over heals for her use of colour, the beautiful little book added to the garments and the feel of her sweater. The total concept behind this project is making it top-notch; experiment and research the way it should be. As stated on her vimeopage:
'I always liked the poem Inventur by Guenther Eich. It describes someone collecting, naming and counting everything he has left after the war. He describes their new function, like using a pair of socks as a pillow and cardboard as a mattress.
This mirrors my own concept; I gathered materials I like and tried to forget their conventional function. I experimented with wool and ended up finding a way to create a textile from wool without knitting. The technique is inspired by the way "moving blankets" are made industrially. The result is something that looks more flat than a knitted textile and has a different structure. The technique does not require special equipment. You can do it at home on your sewing machine and it is easy to learn. I always wanted to create a way of production that I can teach my friends and collaborate with them.'
Before I started my final project, I did a three month internship with Conny Groenewegen, an Amsterdam based designer known for her innovative knitwear collections. It influenced my way of looking at material. I learnt to manipulate texture and the weight of materials and I practiced creating silhouettes by following the material.' 'I only use wool yarn. The different qualities I use define the look of each garment. One looks and feels like a woven structure, one like a knit, and the weights vary from very light to heavy like a rug.
I got the idea for this technique the moment I saw the work of German artist Rosemarie Trockel in real life. It is her work too that made me decide to keep my own technique minimal.'