Hi, welcome in my space, my world. Thought this poem suits this first step really well. A diary of a journey along my work; my thinking; my heroes – with their inspiration and wisdom; found footage – from the web and my memory box; some musings and a lot of joie de vivre. Have fun here!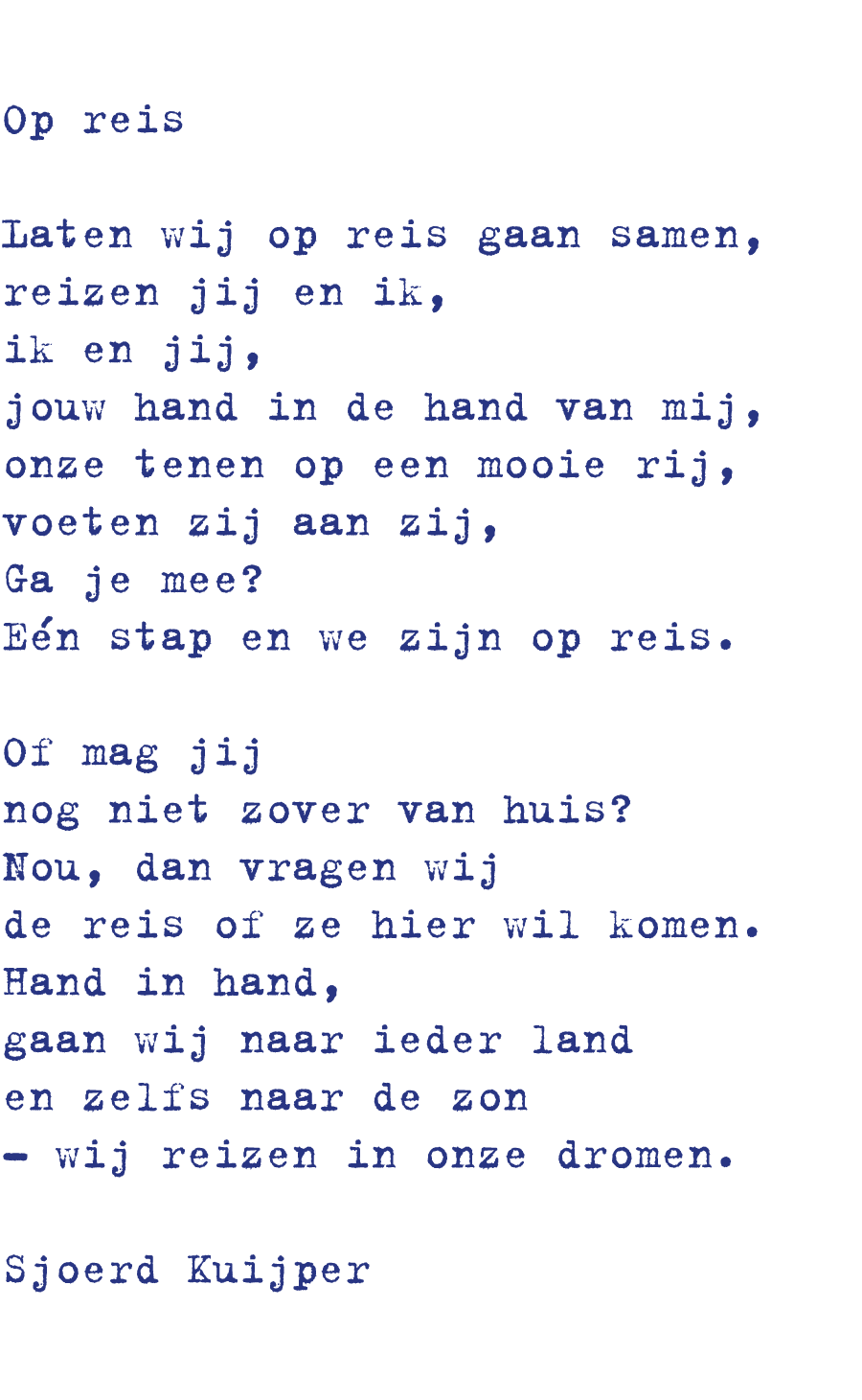 [translation]
Lets go travel together,
travel you and me,
me and you,
your hand in my hand,
our toes at a nice row,
feet abreast,
Are you coming?
One step and we are on our way.
Or are you
not allowed so far from home?
Well, then we ask
the journey to come to us.
Hand in hand,
we go to every land
even to the sun
– we travel in our dreams
from 'Op reis' by Sjoerd Kuyper